Hot Finish Seamless Pipe
Products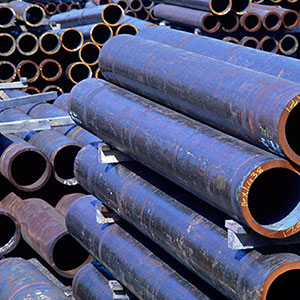 More Sizes and Tons
Specialty Pipe & Tube stocks the country's largest selection of hot finish seamless pipe. Our nation's largest steel pipe and tube inventory boasts more sizes (from 2.875-inch OD to 26-inch OD with wall thicknesses from .375 inches to 4 inches) and tonnage (more than 20,000 tons) of carbon steel and alloy hot finish seamless pipe than any other domestic source.
Backed by Experts
Specialty Pipe & Tube's huge inventory of hot finish seamless pipe is backed by our career specialists, who are equipped to provide reliable price and availability information within seconds from our computerized inventory tracking system. Utilizing the industry's fastest steel pipe and tube shipping, our specialists will find your hot finish seamless pipe in our inventory and we'll guarantee that it will be on its way to your manufacturing facility immediately or sooner!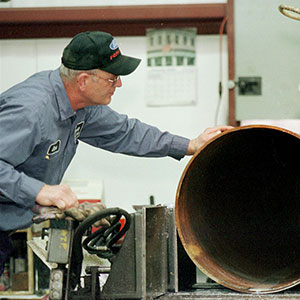 Added Services You Need
If your hot finish seamless pipe needs further processing, Specialty can offer custom steel pipe and tube cutting, and can heat-treat, test, and often turn, bore, and machine it to your exacting specifications.